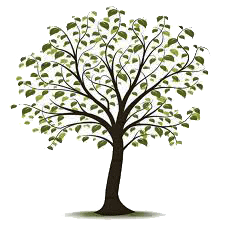 Gordon Howard Centre
​
"The Place For Active Living"
DECEMBER EVENTS
Christmas Dinner Event
Date: Friday, December 9, 2022
Dinner at 1:00 p.m. Sit down meal
Price: Member: $20.00; Non-member: $22.00
Menu: Turkey, Mashed potatoes with gravy, stuffing, meatballs, cabbage rolls, veggies, buns and dessert.
Reserve your tickets call 204-785-2092
Deadline for Tickets is Wednesday, Dec.7, 2022
​
Christmas Grocery Bingo
Monday, December 12, 2022
Time: 1:30 p.m.
Cost: $12.00 Member $15.00 Non-member
Location: Gordon Howard Centre
Tickets available at the reception desk or call 785-2092
Sign up cut off – Friday, December 9, 2022
Coffee and Tea will be available. For anyone that likes to play more than 2 cards, there will be extra cards available 2 for $5.00
​
Christmas Coffee & Treat
Spend an hour or 2 at the Centre, bring a friend and enjoy an afternoon with us.
Date: Thursday, December 15, 2022
Location: Multi-purpose room
Time: 1:30 p.m.
Silver Collection at the door.
​
Membership Month
Reminder:
January is membership month. Membership at the Gordon Howard Centre gets you an automatic discount on all of our activities and events. Show your support for the Centre by getting your 2023 membership now. Anyone who becomes a member before January 31st is included in a draw for a free membership.
Membership is for people aged 45 and up; costs $30.00 and runs from January 1 to December 31.
Membership goes on sale December 1, 2022
​
Selkirk Bridge Club Bridge players of all levels welcome to join us. We are a non-sanctioned (duplicate) ACBL club, but follow their rulings. Days we play are Tuesdays and Thursdays at 1:00 p.m. We play bridge yearlong except at Christmas when Gordon Howard is closed. The cost is $3.00 per session also refreshments served. Bring a partner. For more information, call Linda at (204) 757-9242 or Reg at (204) 482-3517. Everyone is welcome to join us on Thursday December 15 for a "Wine and Cheese and More" Seasonal Celebration $10 person; complimentary game that that day. Festivities start at 12:30 followed by regular game at 1:00 p.m. Please contact Lauri Stewart by Thursday December 8. Email: cbstew@mymts.net