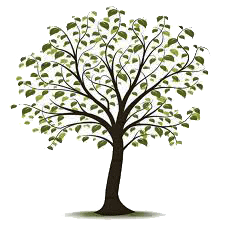 Gordon Howard Centre
​
"The Place For Active Living"
Friend of the Games Sponsorship: Manitoba 55+ Games for 2022
Dear Friend,
We are very excited to announce that The City of Selkirk and surrounding area is hosting the 2022 Manitoba 55+ Summer Games on June 7th, 8th and 9th. This is an amazing opportunity to host the Games and welcome over 1500 friendly Manitobans and their supporters, to our community, who will be participating in the Games.
​
Active Aging in Manitoba (AAIM) is encouraging all Manitobans to keep active in mind, body and spirit as we all get a little older. The Games will include familiar sports like Slo-Pitch and Floor Curling but they also include more recently popular sports such as Pickle Ball and Bocce Ball. For those who might not feel the urge to pick up a racket, there will be opportunities to compete for medals in Wall Darts and the Arts. There will be 15 venues around the City of Selkirk hosting these and other activities and sports.
​
We all know that hosting an event like this requires both volunteer and financial support. This is your invitation to become a Friend of the Games. Each donation of $50 will ensure your name will be included in print form during the Games. By becoming a Friend of the Games, you can be confident your contribution will enable this committee to host the best Games possible.
If you have any questions or would like more information, please contact the co-chairs Gerry or Lee. You can also go to our Facebook page – Selkirk Manitoba 55+ Games 2022; or the Gordon Howard website at info@gordonhoward.ca. Thanking you in advance, Gerry Hamm 204-482-6057 Or Lee Hanson 204-785-2092
------------------------------------------------------------------------tear off----------------------------------------------------------------
Name: _________________________________________Phone number: ________________________
Amount: __________________________________________________
Cheques made payable to Manitoba 55 Plus Games and can be mailed or delivered to
The Gordon Howard Centre, 384 Eveline Street, Selkirk MB R1A 1N3 2022 Manitoba 55+ Games – Selkirk Host Committee 384 Eveline Street, Selkirk, Manitoba R1A 1N3 Email: info@gordonhoward.ca Website: www.gordonhoward.ca