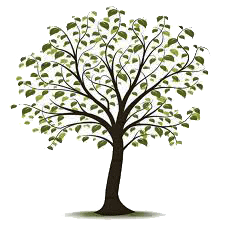 Gordon Howard Centre
​
"The Place For Active Living"
APRIL 2023 EVENTS
​
Minds in Motion
This program is designed for people with early to moderate signs of dementia to attend with a family member or friend. This weekly program offers 8 session including: a gentle chair fitness class followed by engaging activities and conversation.
Dates: Wednesdays, April 5 to May 24, 2023
Times: 1:00 to 3:00 p.m.
Cost: $65.00 per pair
Register by calling 204-785-2092
​
If you want to learn more, please contact Samantha Hollard, Interlake/Eastern Regional Coordinator
at 204-268-4752 and alzne@alzheimer.mb.ca
​
Zumba Spring Session
Join us into getting into shape the fun way!
This 8-week session starts Wednesday, April 12 and runs to Wednesday, May 31st, 2023.
Time of class is 6:30 to 7:30 p.m.
For registration and further information, please contact Jan at zumbajan@mts.net
​
Gordon Howard Gala Dinner
Date: Saturday, April 15, 2023
Dress: Semi-formal
Cocktails: 5:00 p.m.; dinner 6:00 p.m.
Entertainment: 7:30 p.m. Victor Phillip & the Invisible Guys trio
Individual tickets are $50.00 each with a $30.00 tax receipt
You can purchase 8 tickets as a group to reserve your table. We encourage all members to purchase tickets to help support the Centre
Call 204-785-2092 to reserve your tickets.
​
Discover Owls Presentation with Jim Duncan
Date: Monday, April 24, 2023 at 1:30 p.m.
Location: Multi-purpose Room at the Gordon Howard Centre
Costs: Members: $2.00; Non-members $3.00
Get up close and personal with a live Owl. Learn about the long-eared Owl and other Manitoba Owls with biologist and world Owl expert, Jim Duncan.
Please sign up by calling the Centre at 785-2092
​
Fashion Show - "Spring into Fashion"
Date: Thursday, April 27, 2023; Time: 7:00 p.m.
Location: Gordon Howard Centre Banquet Hall (lower level)
Fashions by Johnson's of Gimli
Ticket prices: Members: $25.00; Non-members: $27.00
To reserve your ticket, please call the Centre at (204) 785-2092.
​