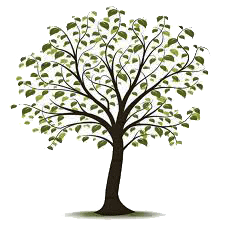 Gordon Howard Centre
​
"The Place For Active Living"
JUNE 2023 EVENTS
​
Selkirk Walks for Alzheimer's
Join us as we walk and raise money for the Alzheimer's Society of Manitoba on Friday, June 2, 2023 at 11:00 a.m. Pledge forms available at the Centre. If you just want to walk with us that's great too. We will meet at the Gordon Howard and head to Selkirk Park. This is a fundraiser for the Alzheimer Society of Manitoba.
​
Stained Glass
Date: June 5, 2023
Time: 9:00 a.m. to 4:00 p.m.
Location: Gordon Howard Boardroom
Costs: Members: $65.00; Non-members $70.00
​
Stained glass is an ancient art which has developed over the centuries. We offer beginner courses in foil stained glass, which covers all aspects of the art form. We start the class with instruction into design, transferring the design to glass and cutting the glass. We explore the different types of glass available and learn how to cut and shape the glass. Next we go into the grinding and foiling of the work and onto the soldering and finally the finishing. In our beginner class everyone completes two pieces and learns the entire process from start to finish.
We bring all the tools and supplies required. Students need to bring a lunch and a desire to work. The beginner class prepares the students to go onto the intermediate class and specialty classes (Christmas, lamps, etc.)
Class size is limited to 12 people. Please call the Gordon Howard Centre at 204-785-2092 to reserve your spot.
Community Conversation
You're Invited: If we could create the best centre for aging adults in Manitoba, what would it look like, what would it do, who would it serve? If you've got some ideas about what a new Gordon Howard Centre could do in the future ... then we need you in the room.
Date: Monday, June 5, coffee at 9 a.m.; session starts 9:30 a.m. Concludes 1-2 p.m. at the Gordon Howard Active Living Centre, Lower Level, 384 Eveline St., Selkirk, Mb. Free coffee and light lunch served. Advance registration required. Please RSVP at this link: prhouse.ca/gh
​
Exercise is Medicine
Please join us for this important presentation on the benefits of exercise for your long term health. Presentation by Dr. Iwaasa of Easton Clinic. When: ​Monday, June 12, 2023 at 1:30 in the Multi-Purpose room
​
The Gordon Howard's Annual General Meeting is Wednesday, June 14, 2023 @ 11 a.m.
Please join us for our Annual General Meeting. Your attendance and participation is important as we plan for the upcoming year! 11 am: Presentation by Maxine Tymchuk on the topic "Movement matters" 11:20 am: Light Lunch followed by our AGM. Financial Report will be presented as well as an update on this past year's activities as well as plans and goals for the upcoming year. Please call the Centre at 785-2092 to register
​
Father's Day BBQ
Date: Thursday, June 15, 2023; Time: 11:30 to 1:30, Location: Multi-purpose room
Cost: Members - $9.00 Non Members $10.00
Menu: Burgers, hot dogs, Potato salad, coffee/tea
​
Celebrating 40 Years: Manitoba 55+ Games
Date: June 20-22, 2023, in Portage la Prairie, Manitoba
Registration Opened March 20, 2023; Closes May 12, 2023.
For more information or to register: Website: www.activeagingmb.ca, Email: manitoba55plusgames@gmail.com
Phone: 204-261-9257 or toll free: 1-866-202-6663
​
​