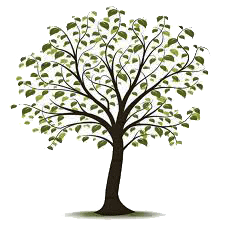 Gordon Howard Centre
​
"The Place For Active Living"
OCTOBER 2023 EVENTS
Fall Supper
Join us on Sunday, October 1, 2023 at the Gordon Howard Banquet Hall for our Fall Supper.
Time: 5:00 p.m. Menu: Roast Pork, Potatoes & gravy, Meatballs, Veggies, Dinner Roll, Coleslaw Dessert
Get your meal tickets early. Call 204) 785-2092 to reserve your ticket. Deadline September 27, 2023 (limited numbers). Prices: $18.00 members; $20.00 Non-Member
​
Casino Trip – Carberry (Sand Hills Casino)
This is a fund-raising trip; the Casino will give $10.00 to gamble, a free lunch and 3 options for lunch. Costs include the bus fare there & bingo on the bus. Date: Wednesday, October 4, 2023; Cost: $35.00 per person Leave the Centre at 8:45 a.m. Back around 6:30 p.m. Reserve your seat, call (204) 785-2092, cut-off date is Friday, September 29, 2023
​
Crime Stopper's Presentation Presenter
Rod Downey will be giving a talk about crime stoppers. Different things on how to be safe in your home. Among many topics will be a discussion on Fraud. Event date: Thursday, October 12, 2023 1:30 p.m. Please call to register (204) 785-2092
​
Birthday Party
You are invited to attend our Birthday Party event on Friday, October 13, 2023 at 1:30 p.m. In the Multi-Purpose room. Entertainment by: Lloyd Thomas Silver Collection. Registration is required by Tuesday, October 10, 2023 call (204) 785-2092. This party is for people who had or are going to have a Birthday in July, August, September and October.
​
Mature Driver Workshop
Manitoba's varying road conditions highlight the importance of refreshing our driving skills as we age. The Mature Driver Workshop is designed for experienced drivers who want to brush up on their skills and enhance their driving performance. Date: Thursday, October 19, 2023 from 12:30 to 3:30 p.m. at the Gordon Howard Centre, Selkirk.
Please call to register: (204) 785-2092