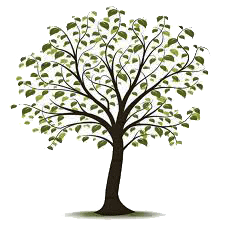 Gordon Howard Centre
​
"The Place For Active Living"
Update for our Membership:
​
Gordon Howard Centre "The Place for Active Living"
The future looks bright for our Centre. It's important to be mindful of the present but also look to the future. Selkirk has seen some positive growth in the last few years and the Gordon Howard Centre has an opportunity to be part of that growth. The Gordon Howard Center Board of Directors is exploring the feasibility of a new building for the Gordon Howard Centre. The general idea is that the Centre would be on the main level with underground parking underneath and 3 or 4 floors above the Centres level for older adult living. The Board has had initial discussions with the City of Selkirk and a developer that is interested. No final decisions will be made until we hold a special meeting with all of our members.
The Board of Directors is committed to the following;
The Gordon Howard Centre will continue to operate as a non-profit incorporated organization and we expect that funding for the Centre's daily operation will continue from the City of Selkirk, the RM of St. Andrews, the RM of St. Clements, and the Interlake Eastern Regional Health Authority.
The Gordon Howard Centre will continue to enable older adults the opportunity to lead active, healthy, and independent lives. There will be a Gordon Howard Center Board (with staff & volunteers) to look after the Centres activities, as well as a separate Building Board that would oversee the operation of the building.
The Gordon Howard Centre will have full control of the main level. The square footage will be greater than the current square footage. A commercial kitchen, offices and rooms to rent out, as well as ample storage is a must. Room sizes will have the flexibility of sliding walls to adjust for the different activities. The Banquet hall will be spectacular with a view of the river. The hall would be used for the Centres activities but also be available to rent out just like our current hall is. A detailed business plan will be shown and discussed with our membership at a special Board meeting and signed off on by our lawyer before a decision is made to proceed or not. Please contact any Gordon Howard Centre Board member if you have any further questions
​
​
​