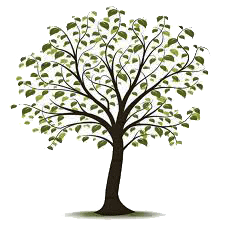 Gordon Howard Centre
​
"The Place For Active Living"
Events of Interest
Dance Classes coming to Gordon Howard
Express your interest. Chris and Deborah Gaynor-Martens are dance instructors with years of experience. They have taught in studios, cruise ship, and vacation destinations. Chris and Deborah would like to start by teaching some easy swing steps and, based on popularity, continue with different dances like fox trot, waltz, rumba, salsa, and many others. Classes will be an hour long with great music to dance to.
Top 5 Reasons Why Senior's Should Take Dance Classes"
1.) Improves Overall Physical Condition – Dancing improves overall muscle tone and strength, flexibility, agility and endurance. Dance instructors are good at recognizing each person's current physical limitations and working from that point to build upon physical activity and dance skill.
2.) Helps Reduce Risk for Falls Due to Weakness and Imbalance The best defense against falling is to keep your body strong with activities that improve balance. Studies have shown that dancing improves strength and balance, and ballroom dancing is fun.
3.) Helps Reduce the Risk of Dementia New England Journal of Medicine found that dancing was the only physical activity associated with a reduced risk of dementia. Not only is it fun and engaging for seniors, it requires use of their cognitive thought processes which is extremely important in the risk reduction for dementia.
4.) Encourages Sociability – Loneliness in the elderly, especially ones living alone, is an ongoing concern for many families, and can have serious effects.
5.) Reduces Stress and Anxiety – People of all ages can reduce stress and anxiety levels with exercise, and seniors are no exception.
Come out and become part of a fun group. Wednesday, November 10, 2021 6:30 p.m. In the multi-purpose room, use the main door $7.00 per person.
Please call the Gordon Howard if you are interested at 204-785-2092.
​